A-Level Results 2019-20
Celebrating A level success at Ysgol Bro Hyddgen
·

         72

% of the awarded grades are in the A*- C range at A levels.
·

         

Overall, 100% of Year 13 students have achieved at least 2 A*- E grades or equivalent.
Ysgol Bro Hyddgen staff and students have been very pleased with this year's Sixth Form results. Subjects achieving 100% A*-C at A levels include Welsh, French, Religious Education, Music, Geography and Art.  100% success was seen in the vocational subjects with 87% of the results being Distinction Star or Distinction.
Almost all students have obtained the grades or points score required for them to enter the university of their choice – attaining their personal, and often challenging targets.  Many have achieved places on very competitive courses at some of the most respected universities.  The students' qualifications have enabled them to start studying for degree courses in subjects as diverse as Pharmacology, Zoology, Chemistry, Forensic Science, Music, Diagnostic Radiography, Welsh, Art, Geography, Textile Design, Sports and Exercise Science, Quantity Surveying, Politics, and Archaeology and Anthropology in prestigious universities across the country.
Headteacher, Mr Dafydd Jones, said that he's keen to acknowledge that each student's success has been brought about not just by their own hard work but also the commitment, support and high quality teaching of staff at the school.  "Yet again this year, these are very pleasing results and reflect the hard work and commitment of the students, parents and Ysgol Bro Hyddgen's staff to ensure the young people within our community have the best possible life chances whilst aiming for their chosen career paths. I would like to congratulate all the students and wish them the very best as they move on to university or into employment."
Ysgol Bro Hyddgen students have already been celebrating their successes this summer in various fields including Lewys Meredydd winning the male solo under 19 at the National Eisteddfod in Llanrwst. Also, Swyn Hughes and Aur Bleddyn have been successful in achieving the Tabernacle art scholarship, and Swyn also won the junior art competition as part of the acclaimed Machynlleth Festival. 
Among the highest performers at A level were:
Aur Bleddyn – ABCC
Harriet Bletcher – AABC
Aeryn Carpenter – ABC Distinction * and  Merit
Seren Faber A*C
Celt John ABCC
Stefan Jones ACC Distinction
Owen Kimpton AAAC
Lewys Meredydd A*ABB
Macsen Tomos ABCC
Commendable performances were also seen at AS level including:
Tomos Chick – AAB
Cerys Hickman – AAAA
Rose Williamson – AAC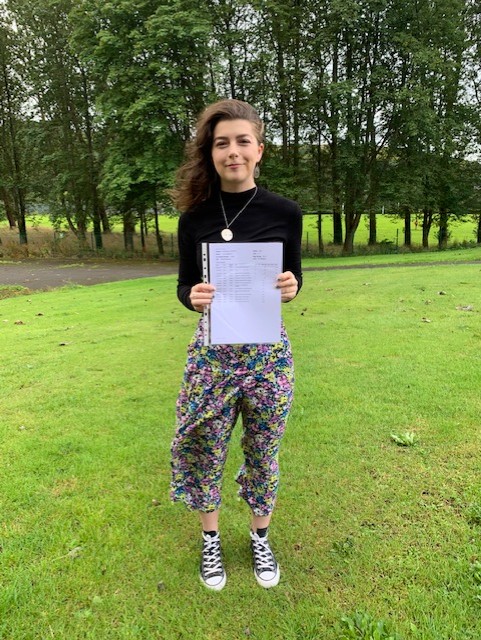 Aur Bleddyn
ABCC – A level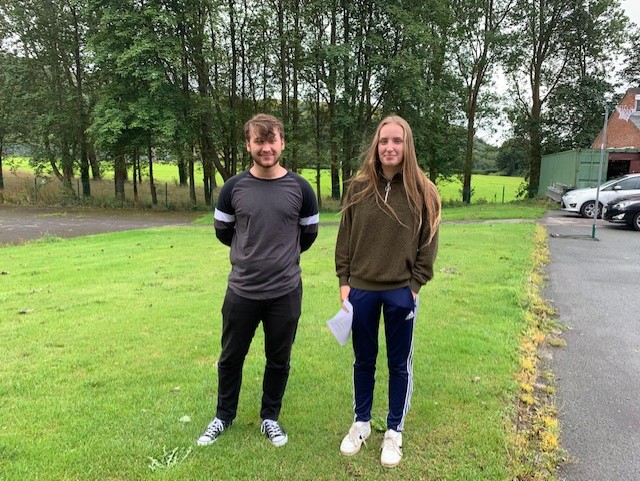 Tomos Chick & Rose Williamson
Tomos Chick - AAB Rose Williamson - AAC